Indigenous Community Engagement
Summit Camps is committed to collaborating with Indigenous communities impacted by the projects we are working on. Our collaborative efforts include forming meaningful business, employment and training partnerships. Summit has over 15 years' experience partnering with Indigenous community organizations and consistently maintains a high percentage of Indigenous employment. We are proud to report that Summit has achieved ~50% Indigenous employment across the company for the past several years - our diversity is our strength!
Community Partnerships
Summit is a community focused employer with a mission to develop meaningful partnerships with Indigenous communities by working together to provide long term, sustainable benefits for local people and work towards community goals. ( Read more... )
Approach to Indigenous Partnerships
A large part of Summit Camps business is in partnership with Indigenous communities and/or Indigenous organizations. These relationships provide great value to our clients and our organization and we are constantly striving to be the best community partner we can be.
Workforce camps come and go but communities are here to stay. It is foundational in our approach to partnership that community driven outcomes are built into the participation plan for a project so that when the camp moves on there is a legacy that is on-going. This may include transferrable employment skills, businesses and business skills, infrastructure and revenue/profit sharing to drive future economic development opportunities.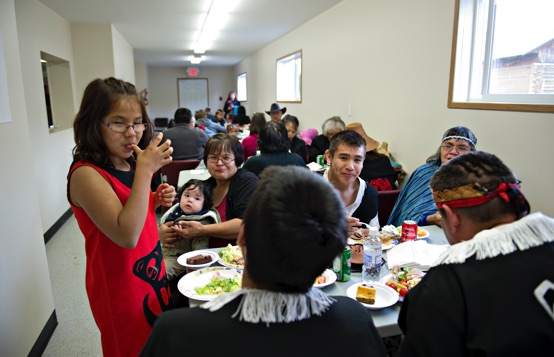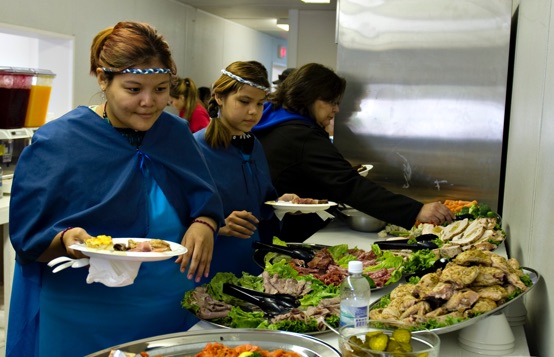 Together We Innovate!
When a community works with Summit their leadership meets with our leadership. The page is blank and we decide together what form the collaboration should take to best fit the community's goals. Our objective is always to achieve maximum benefit for our partners. We do not have a 'one size fits all' approach. Our business relationships take a variety of forms and some of the best ideas come from the community.
We have many examples of successful and creative collaborations and would be happy to share ideas and community references with you. We believe long term, healthy relationships are built on trust, honesty and respect and are very proud of our long lasting and mutually beneficial Indigenous partnerships!